HAMWE EA
A few of the things we can do for you...
Go to M-Farmer
M-Farmer
Innovating in the arena of data collection, aggregation, mobile payments scheduling, generally, connectig farmers to the mobile economy with an app.
Go to Buy and sell
Buy and sell
A digital marketplace where farmers and consumers meet, as well as all the players in the value chain, for the benefit of everyone.
About Us
Digital Platform Provider
Over 40,000 farmers served through our digital solutions
In 2013, Hamwe East Africa embarked on a mission to ensure farmers are as connected as the rest of the world through adaption of mobile technologies that enhance access to real-time actionable information and services that can unlock their full production potential. We started implementation of our product roadmap in Uganda with our flagship product mFarmer and have since expanded to Rwanda and Burundi. Notably, we have digitised the diary, coffee, seed oil as well as cotton value chains and over 40,000 farmers are accessing information, payments, markets and quality inputs through our digital platforms. We have successfully deployed digital solutions over the past 7 years while attaining domain expertise in gap Analysis, real-time reporting, data collection & dissemination, Human centered design & social impact, capacity building & support. Innovation is the core of our business and we are currently using emerging technologies such as Machine learning and big data analytics to build solutions for the future that work today. Our digital solutions extend beyond the Agricultural sector to health, telecommunication, metrology, banking as well as Manufacturing sectors.
we jointly analyze our customer's current and future needs, & always take a thorough and broad view on the entire service infrastructure.

We strive to stay ahead of the competition and we are continuously innovating and adoption emerging technologies for future.

Our platforms are available both on-line and offline. Access Channels include, Mobile app, USSD, SMS, IVR, WEB, POS machines and Smart Card solutions

we firmly position our clients at the centre of our business. We have an ongoing quest to deliver innovative solutions that add real business value to their needs.
The Team
Meet the people making Hamwe tick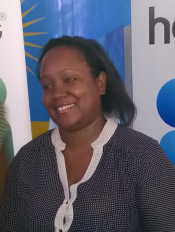 STELLA LUGALAMBI
Co Founder
With vast experience in the Mobile Value Added services sector, Stella brings her passion, creativity and work ethic to the fore, helping the team to meet and exceed expectations.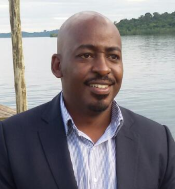 Allan leverages his extensive experience in the technology sector and management skills to provide unique insights that make a significant difference in the solutions Hamwe provides.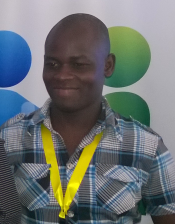 VINCENT WAGAMA
Manager, Content and Product Development
With years of experience in the Mobile Value Added Services sector, Vincent brings creativity, enthusiasm, and a knack for anticipating user needs.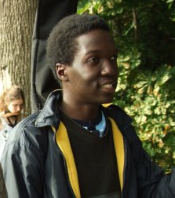 SAMUEL OTAALA
Manager, Digital Platforms
With Experience in the Mobile Value Added Services, and the Agricultural Communications sector, Samuel aims to help clients achieve maximum impact from their communication efforts.
Latest News
Stay up to date with what we are doing

Over the weekend, Hamwe East Africa was in Gulu as a part of the delegation by Citi Foundation to launch their Participatory Action Research Report on the Youth and Livelihoods in Northern Uganda. The Paramount Chief of Acholiland was in attendance as the chief guest of the colourful function. We also made some new friends Read more about Hamwe In Gulu[…]

On the 12th of April, 2018, Hamwe East Africa Limited was among 12 awardees of the first National ICT Innovation Support Programme for our product, MFarmer. The ceremony was presided over by the Minister of ICT and National Guidance, Hon. Frank Tumwebaze, and the chief guest was the Deouty Prime Minister, Rt Hon Kirunda Kivejinja. Read more about M-Farmer wins National ICT award[…]

Recently, one of us, Vincent Wagama, conducted a training with members of the Kalangala Oil Palm Growers Trust on how to use the m-farmer application.
Previous
Next
Contact Form
Please fill in the fields below to contact us directly by email, and you will receive a reply from us.